I'VE GOT YOU UNDER MY SKIN....
Cole Porter had nothing on these folks, who have some wacky, wacky wank fodder to contend with, in the dark of the night, under the covers, with only the dim hum of the Hitachi Magic Wand and warm thoughts of their beloved for company....
---
on 4/9/02, Philip P. writes:
hey, i wanted to entrust you wtih one of my deepest darkest secrets.. i mean its kinda wierd but i like to think of old women masturbating with a moldy piece of cheese....mmm..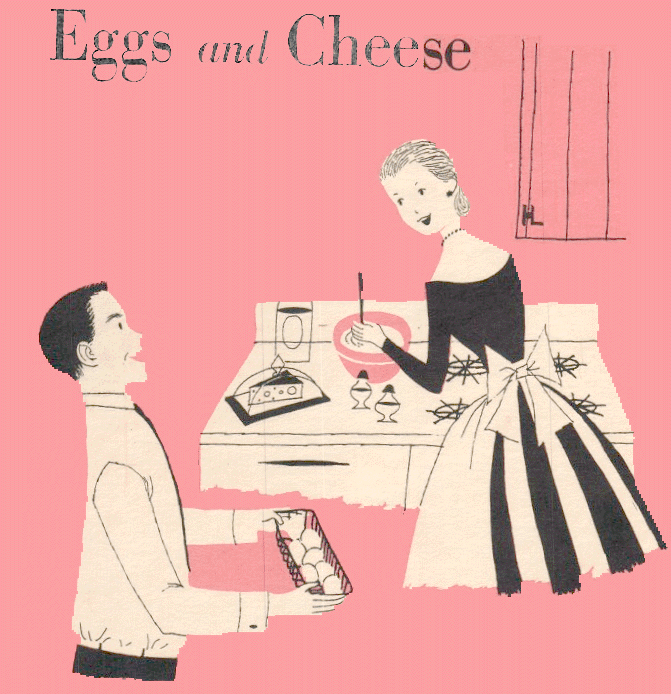 oh my god i could cum just thinking about it. i mean an old rank pussy next to a rotting old piece swiss...if that doesnt make you cum. then janet aint good enough fo' yo' peace love and chicken grease -capheine chaos sippin on some gin and juice sticking a piece of string cheese up my 'poop chute'
---
On 3/4/02, Ilse writes:

Hi

While searching for some more info on Iris Murdoch (having just seen and loved both the young and old Iris), I couldnt believe how apt your site was. Why ? Because my Real reason for surfing was that I am just crazy about JUDY DENCH.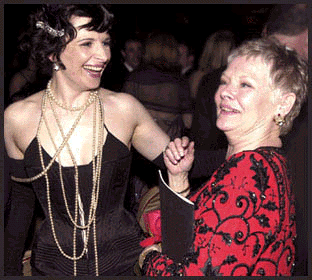 I fantasize about rubbing my nose in those multiple layers of wrinkles around her neck, and having her lash out verbal punishment in the most eloquent terms because I have been such a naughty girl and she caught me in bed with Juliette Binoche..
-Illse , the older woman with an even-older-woman fetish
---
On 3/3/02, May writes: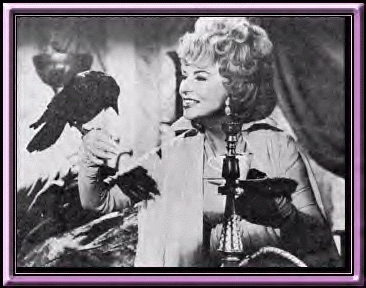 personally, i don't find this to be all that strange an obsession, but everyone that i know does, so i thought i'd let you know. while agnes moorehead herself is great, ENDORA is who really gets me hot.
that's it
may
---

On 10/3/01, Slewbilly writes:

I have always had a crush Ralph from Green Acres.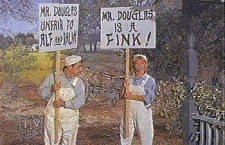 I am sure that's why I am gay.
(heh heh heh)
Thanks! Great Site..I cried.
p.s.
I thought you'd enjoy the wav file
billy
---

On 9/18/01, Maria writes:

Dear Maker of best website in the world,
I hope this email finds you ok- under such horrible circumstances.
It was great to go to the website and see your note. I wanted to let you know that your website has kept me sane during these bewildering days. I have been feeling lost under all that rubble and visiting your site has helped me to find myself again.... fuck I can still laugh, isnt that incredible!
Thank you, to me, you can count yourself among the hero rescuers for you have rescued a part of me I thought I'd never find again.
oh by the way-- my drag king name is Manuel El Camino. Also I'm really hot for Norah Vincent the writer of HigherEd in Village Voice. Was she hot on Geraldo or what ?! She put him in his place!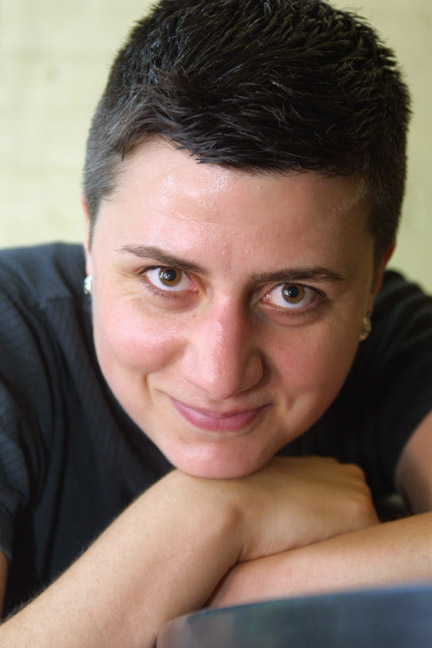 You shutdown Geraldo! Your broken nose is nothing to her manly chain glistening on her chest !
If it's true that she's your girlfriend then I expect to see some really sexy shots on the site--IMMEDIATELY.
Sincerely,
maria

(IS Norah Vincent the reclusive Dolores Haze's girlfriend? We at JanetRenoIsHot Industries feel it would be indiscreet to say...
Seriously, though--thanks for your kind words. We'll all manage better through all this, I think, if we keep our senses of humor firmly engaged. The gf and I have already begun making fun of the truly inane code name "Operation Noble Eagle" preferring to call it Operation Noble Gases, Operation Noble Beagle and Operation Pretty Bunny.)
---
On 8/27/01, HLS writes:
You are so on the money with your JR observations. I too was riding the lust wagon for Ms Reno during her tenure. But, if push came to shove, I'd have to give my favorite political gal, Christie Whitman first dive.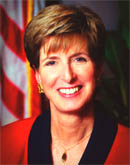 Yes, she's conservative, yes, she's Republican, but power is the ultimate aphrodisiac as they (Henry Kissinger axshully--d.h.) say and she knows how to wield it. Of course, Hillary definitely comes into play here as well as Chelsea.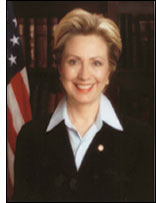 Don't know how this rumor got started, but my girlfriend perpetuates the myth that my ultimate 4-some would be myself, the Queen Mum, Phyllis Diller and Billie Jean King. Why argue, I'd be there. (shit, who wouldn't? d.h.)
Keep up the good work!
hls
---
On 8/19/01, Birdy Wheezie writes:
Oh Dolores,
What's a girl to do? I want to make sweet, sweet love to MacCauley Culkin.


Did you see him in that play where he gets seduced by the older woman? (Madame Melville by Richard Nelson. And, sadly, no. d.h.) Can you arrange for me to be that actresses' understudy? (Not unless you can get me a job working directly under You Know Who--d.h.) I want my Big Mac to taste the special sauce between my sesame seed buns!
---
On 8/5/01, Sonya writes:
Is this weird enough? Gary Sandy, who played "Andy Travis" on WKRP in Cincinnati.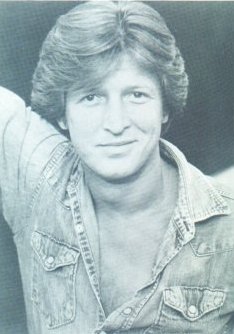 Come on, that cowboy hat, the boots, the drawl--you're thinking, maybe too butch, but no, the HAIR! Coiffed to lofty, feathered perfection.
---
On 8/4/01, Trudy writes:
I can't believe no one's thought of DANA IVEY!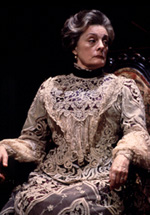 (thanks for the better photo, Trudy!.)
I mean, she's amazingly talented, funny as heck, and also a terrifying diva who actually tells playwrights to their face that "well, you have to admit that's not very good."
---
On 8/2/01, C.C. d'Boi writes:
Dear Dolores:
First, I'd like to say that your website kicks ass! Someday I hope to see you riding bitch in that pickup and getting the Reno love that you so desire.
Here's my fantasy slider....
I get a call from the Exec Producer of THIS WEEK...Sam Donaldson has a flare up of gout and simply cannot go on and they need a fourth for the roundtable discussion on Jim Jeffords, The Hague, the patient's bill of rights, and Dubya's orchestration of a filibuster to pass his bill on drilling for oil in nursing homes, orphanages, animal rescue facilities, neonatal care units and basically all pristine areas of the US. Also, his proposition to agree to stop the bombings on Vieques and move them to Galapagos Island and Harlem. After the show, I apologize to George Will for making such a fool of him and he slinks away with his tiny, red, white and blue dick in his hand and Cokie winks at me with a little "thumbs up" while George Stephanopoulos whispers in my ear that he and Cokie would like me to join them in her dressing room for a little post-mortum rendezvous ... bagels & beluga, and mimosas.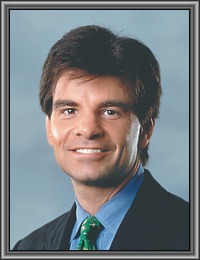 Now, I am not in the habit of writing erotica so you will just have to imagine what "goes down" once that door closes and the lights dim. But I will say that the pies d' resistance would be walking down the halls of ABC with a post-coidal political glow and hearing a little, "pssst"....glance over to find Diane Sawyer, leaning against her dressing room door jam, she whispers in that sexy voice, "Great job on the show today...I'd love to share my ideas about GOOD MORNING, AMERICA with you. Do you have time for a warm Godiva liqueur mocha latte?"
Nuff said.
---
On 7/12/01, Jane writes:
Okay for your section on odd obsessions:
My girlfriend and I totally have the hots for Blanche and Rose on The Golden Girls.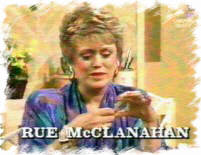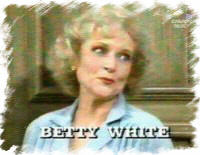 We watch it all the time and we keep hoping they'll get it on! I know they won't but we get some big hard ons thinking of it. They throw us a bone sometimes when the girls will be going on a date or to a party and they'll wear low-cut dresses. Have you seen the rack on those 2? Yum. Seriously, they're total foxes. One time I was watching it and my girlfriend called me on the phone later and as it turns out we had both been watching and both been staring at Blanche's erect nipples when she was in a nightgown. (If you wanna see, be sure to catch the episode where, in the beginning, all the golden girls wanted that guy who lived next-door--you know the guy from Empty Nest. Remember that show? Yeah well that was one of the episodes where he makes an appearance on Golden Girls. Of course that's not the appearance I was looking at!) It's not really that odd of an obsession but it's enjoyable. Seriously, all you ladies should tune in and
watch the Golden Girls sometime. That's if you're not too busy re-watching Boy's Don't Cry and wondering why Hillary Swank went femme again after looking
totally hot in that movie. She's crazy! She looks so good and it totally makes me feel guilty having the hots for her cuz that movie is so fucking sad, not to mention it being a true story. All that for her to just change and not make 1 more flick where she's hot and maybe I wouldn't feel bad?

Grr. You're way better off w/the Golden Girls.

Jane

p.s. You're right Janet Reno is a hottie! I never even thought of that before. And you say she drives a truck and everything? Wow. I live in FL so I'll be voting for her fine ass if she runs for governer. Beats the hell out of Jeb Bush! (Not like I'd vote for him even if he looked like Rose or Blanche.)
---
On 7/12/01, MacBea writes:
Look, my obsession is not odd. I believe that Ralph Fiennes belongs to a very select subset: the male lesbian.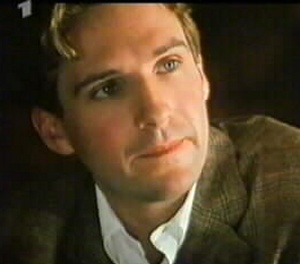 It is you that chooses to trivialize my pure and unsullied love by calling it odd. Is it odd to want to see Ralph take it up the poop chute? I think not. I am not alone in my obsession. All lesbians, fags, straight women, and (truth to be told) straight men self-lubricate at the sight or thought of Ralph Fiennes. What's not to like? Incredibly talented, soulful, and easy like Sunday morning on los ojos. So here is a poem expressing my love and admiration:
Oh Ralph,
You cunning naif,
Would you vouchsafe
Me leave to chafe
You, dewy waif.
---
On 7/2/01, PixxieChaos writes:
so your site said to send you who your ridiculous crush is on... since it doesnt look like anyone else has sent theirs in... here's mine... sadly, i
think my lust will remain unrequited....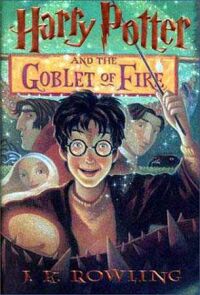 ok ok... so a few of my friends already do know about my fixation on Harry Potter... and i mean really, Harry is *not* a 14 year old boy! hes really
just a cute geeky transgendered fellow... and he's grown up by now! (duh) Harry is my hot butch dyke.... see... it even works out when you think of
the name... havent you met tg boys before who have changed their names from harriet to Harry, Alexis to Alex, Maxine to Max, or something like that? *and* maybe thats also why they locked him in the cupboard and didn't want guests to see him in the first book! they were really just homophobic bastards...
right, so... im going to marry Harry Potter and we will fly away together on his broomstick to go find some dragons or enchanted island....what more could a girl want than a clever, cute, magical, flying tg boy!?
(my gf gets jealous of Harry every now and then and has to remind me that he's fictional... goddamnit!)
---
On 6/9/01, Macgret (aka G-spot) writes:
Even though I'm a die-hard, tree-hugging, Liberal Democrat and a mound-munching lesbian, I find myself irresistibly attracted to that
fabulously maddening Conservative writer and commentator PAUL GIGOT!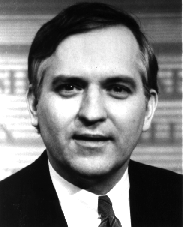 OH PAUL I LOVE YOU! WHY ARE YOU SUCH A BUTT? YOU ARE SO HOT!
C'MON EVERYONE... ISN'T HE HOT AS HELL? THOSE SENSUAL LIPS...THOSE FIERCELY INTELLIGENT EYES...THE WAY HE SNEERS EVERY TIME HE SAYS "BILL CLINTON." OH YEAH BABY...TAKE ME ON THE RUG OF THE OVAL OFFICE!!!
I LOVE PAUL!
---
Don't we all feel better now that that's off our collective chests?
Is there some slightly embarrassing wannabe intrigue you'd like disclose?
What are you waiting for? I have voyeurs out here who NEED ENTERTAINMENT!